Drive For Us
We are always looking for OTR company drivers and owner operators to join our family. No-touch freight, no forced dispatch, weekly pay, and more. Drive Turquoise.
Turquoise Driver Perks
All Turquoise drivers enjoy these perks:
$1500 Sign on Bonus
Paid Time
Direct Deposit
100% No-touch Freight
Dry Van, Live Load/Unload
Referral Bonus Program
Veterans are paid extra
Yearly up to $8000 Safety Bonuses
Guaranteed Home Time
No Forced Dispatch
Paid Weekly
Cash Advances Available
Assigned Equipment
Teams are welcomed!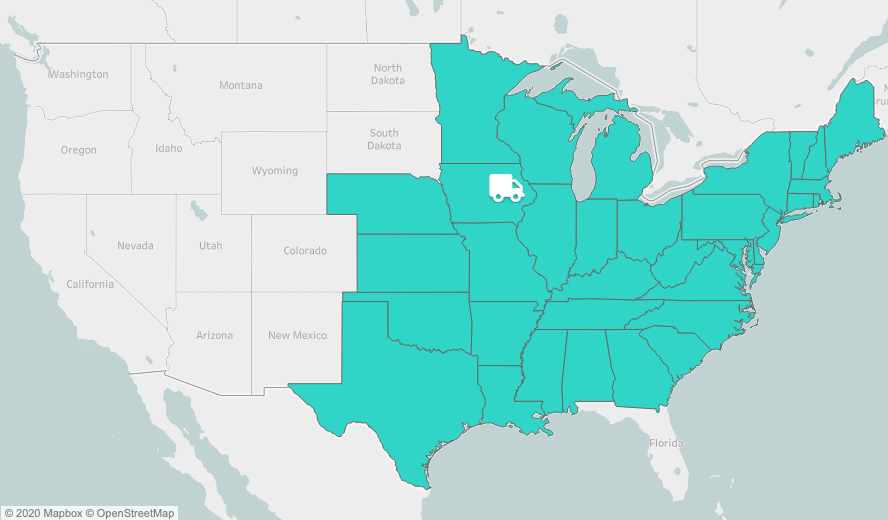 Our Hiring Area
We prefer to hire drivers from the Eastern US except; the West, North Dakota, South Dakota, and Florida.
Western states outside our hiring area include; California, Oregon, Washington, Arizona, Colorado, Idaho, Montana, Nevada, New Mexico, Utah, and Wyoming.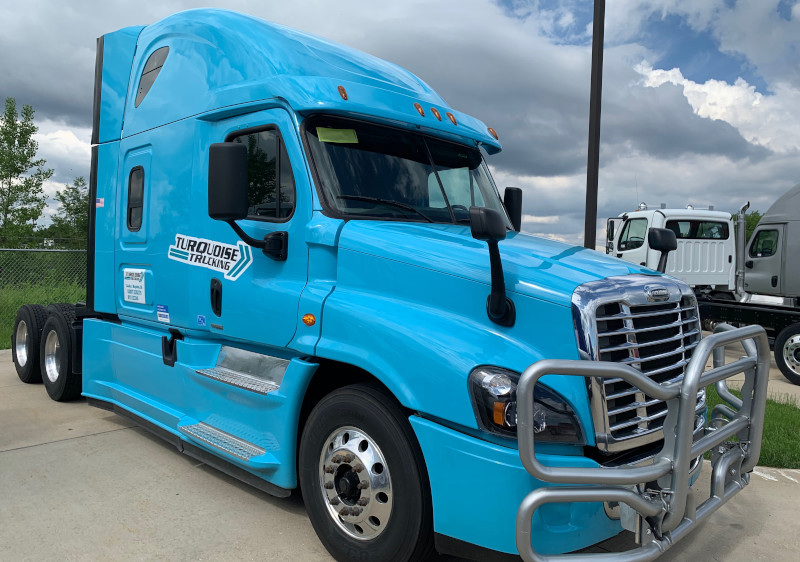 Company Drivers
Drive a Turquoise tractor and join the family.
$1000 Bonus per 40000 miles
Loaded and empty miles are paid
Competitive Pay Scale – Up to $0.53 per mile
Paid orientation
Detention, Layover, Extra Stop are paid
Prepass and TollPass equipped
400 miles per day guaranteed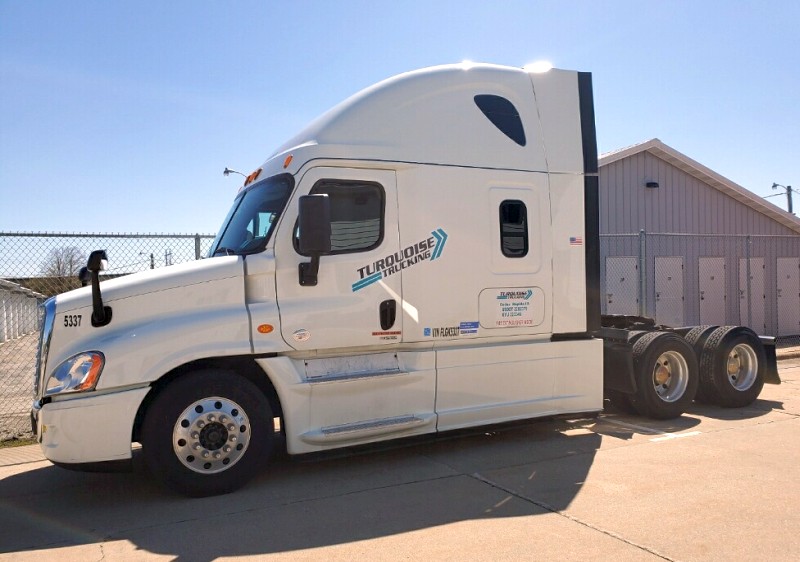 Owner Operators
Bring your own equipment and drive for our family.
Average $6000 weekly gross revenue for solo dry van
Forward rate confirmation, pay transparency
Up to $0.65 off per gallon, Fuel discount program
100% of fuel surcharge passed to owner operator
Assign trailer
National tire discount program
1099 Contractor position